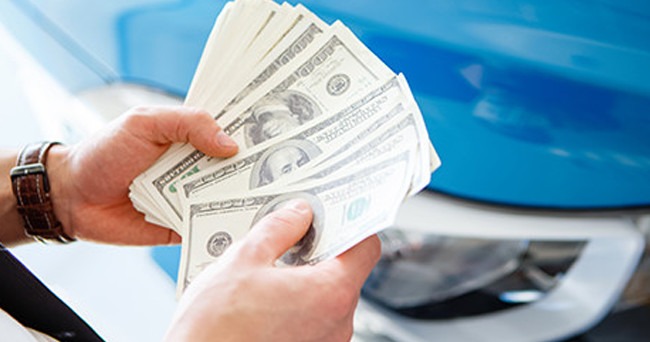 Should I Get An Auto Title Loan?
JUNE 3RD, 2020
Do you happen to be in a bit of a financial pickle? You can secure fast cash by applying for an auto title loan. It is an extremely effective way of getting some quick cash in exchange for the title of your vehicle. All you have to do is make sure that you make punctual repayments in the specified time that is spelled out by your lender. However, before you go and apply for an auto title loan, you should carefully consider your options and be aware of all the possible risks that come with it.

When Should You Consider an Auto Title Loan?

If you do not have a very impressive credit score but are in need of some fast money, it will definitely make sense to apply for an auto title loan. These loans offer very attractive terms that allow borrowers to pay back the loan on time. Furthermore, obtaining a loan using your car title might also help you get lower interest rates than that of an unsecured loan. In order to find out if an auto title loan is really the best option for you, make sure that you do the following:

Do sufficient research on unsecured lenders and pick out the companies that claim to give out loans to people despite their subprime credit.
Make the effort to find out about different auto title loan providers and identify the ones that offer the most attractive deals with regard to the repayment length.
Ensure that you go around getting quotes from both unsecured loan providers and auto title loan providers. However, in the process, you should make sure that they only do a soft credit check so that your credit score will not be affected.
What are Auto Title Loans?
Some of the things that are required to apply for an auto-title loan include a fully paid-off vehicle, some form of government-issued ID, an official car title and proof of residence and car insurance. However, in some states such as Florida, lenders can choose to offer you loans even if you do not have full ownership of your car. They might offer you a loan based on the percentage of ownership that you have of the vehicle.
Bear in mind that the length of the loan can be up to 24 months long, meaning that you will have to make repayments within this period of time. Typically, auto title loan providers might set their interest rates at 25% of the loan within the first month. Loan amounts can range from $750 to $3,000. This is usually a certain percentage of the FMV (fair market value) of the vehicle. Of course, this will differ according to which state you live in and the terms stated by your lender.
At Credex, we understand that many of our customers access auto title loans for real life emergencies. That is why unlike those typical car title providers who are charging 25% interest in the first month, we charge only 24% - 30% of annual interest as well as allow our clients to pay off their loan early without penalty.
When you apply for an auto title loan, it is often a hassle-free experience. Your car title loan company will always be in contact with you and help keep track of your payments. If you require assistance, do not hesitate to ask. In some cases, lenders may be able to extend the loan duration for an additional month for a certain fee. You never have to worry about lenders repossessing your car without warning because that is a myth.