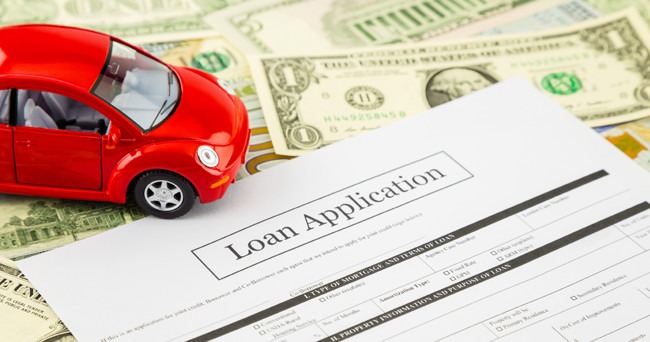 How to get a Car Title Loan?
SEP 29, 2018
If you are in desperate need of money and you have no way left, you need to pay attention to your car. You can use your car, truck or SUV to borrow money easily. Many people try to get money from a bank and that is one way too. However, if you are unable to get it via the bank, you can easily get it by using your vehicle as a collateral and gain car title loan. Car title loans have gathered a lot of fame and attention with the passage of time. They are now a common medium to borrow money. Millions of people turn their course towards car title loans to borrow money. Financial institutions have become strict over the passage of time and getting a loan through banks is getting tougher. This is where car title loans have become the savior for many and make borrowing money much easier and faster. You can use your car to borrow money now, without losing your car even! Isn't that cool? Here is all you need to know about borrowing money by using your car!
What is a Car Tilte Loan?
Car titles loans are secured by a car and are short term loans. You use your vehicle in exchange of getting money. The amount of money you can get through a car title loan varies can be from few hundred dollars to thousand dollars. The terms are short, and you need to pay back the money within a year or a time period even less than that.
How to Get a Car title loan?
If you have a car, you need to get an application for car title loan and fill it out. You can now get an application online too. Along the form, some documentation is also d, and it is very crucial to attach them along with your form. You must have the title of the vehicle, against which you are planning to borrow money.
Some companies allow you to borrow 50% money, of the value of the vehicle you own. Your car is assessed, and its market value Something is wronguation is also done. Once the Something is wronguation and assessment procedure are completed, a final car title loan is authorized.
Perks of Car Title Loans
Car title loans have gathered a lot of attention and praise over the passage of time. They are preferred more than traditional money borrowing methods. The best benefit of car title loan is that you do not a credit check for it and there aren't many restrictions either. If you have a poor credit score, this loan is the best for you.
The process of getting a car title loan is pretty fast and doesn't weeks of patience. A personal loan takes weeks and sometimes more than that to give out a verdict. There is a lot of paperwork involved in personal loans thus car title loans are great to opt for. Borrowers get access to their money within a day or two.
The Bottom Line
As banks make it difficult to get personal loans through them, car title loans gain more and more attention. They are the best short-term loans to opt for, in hour of need. With a very easy procedure, car title loans have made life easier for many. You can now use your car to borrow money and return it within a year too.