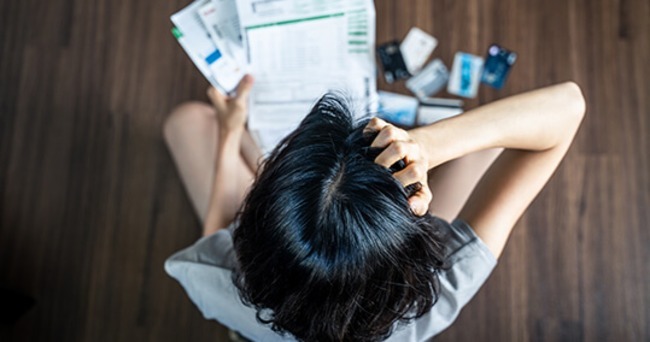 Can I Get A Loan With Bad Credit In Florida?
OCTOBER 15, 2020
It could be that the economy isn't as desirable as we'd like it to be. Then again, you may just be faced with an emergency bill of some kind. Regardless, you're coming up a little short financially. But you know that no bank will lend you money because you've got a bad credit. What can you do? Do you have any options?
There's good news. I would like to introduce our loans in a more positive way, not saying bad credit loan if you have a source of income and the title to a car that's in good condition.
Auto Title Loans
As evidenced by the name of this loan, it is money borrowed against the title of your car. Frequently, bad credit is not a problem because a credit check is not even done. As long as you can prove that you have the ability to pay off the loan, you own your car without liens, and the car is in good condition, you're probably going to get approved. You're basically putting your car up as collateral.
Good Credit and Loan Eligibility
For unsecured loans (where no collateral has been put up to secure the loan) credit history will matter greatly. You will not be eligible, in most cases, if you have bad credit. People with poor credit scores simply cannot rely on banks for a loan. Nor can they rely on most other traditional lending institutions. With an erratic financial history, they just don't feel that the applicant is a good risk.
Some institutions will lend to people with a marginal credit score, but they will hike up the interest rate to a ridiculous amount. Lower interest rates are available for people whose credit history reflects one in good standing.
So, if traditional funding isn't possible, how is a person with bad credit supposed to get a loan?A secured loan could be the answer. Here are some loan options that may be perfect for you.
Home Equity Loans
The asset you use here with which to secure the loan is your home. Large amounts of funding are frequently available here because the value of a home is significant. Compared to other loans, longer repayment terms are usually available due to the high loan value.
Prepaid Credit Card
In order to borrow money, a certain amount of funding must be deposited for a prepaid credit card. In some cases, more money than the person deposits may be available. This is a good method for improving, establishing, or building credit.
Secured Personal Loans
Lots of different terms apply to these types of loans. People get them for all kinds of reasons. As an added security measure for the lender, these loans involve an asset which secures the personal loan. If you don't pay off the loan, you stand the chance of losing the asset.
Payday Loans
If it isn't quite payday and you find yourself coming up short, you might choose to take advantage of a payday loan. The lender is, more or less, fronting you the money (loan) against your paycheck. Ordinarily, a few hundred dollars may be involved here, and the loan can last up to four weeks, or as little as two weeks. In order to secure one of these loans, the lender may ask for access to your checking account on a one-time basis.
Credex For Bad Credit Loans in Florida
Contact us at Credex today if you'd like to discuss a title loan or have any questions.