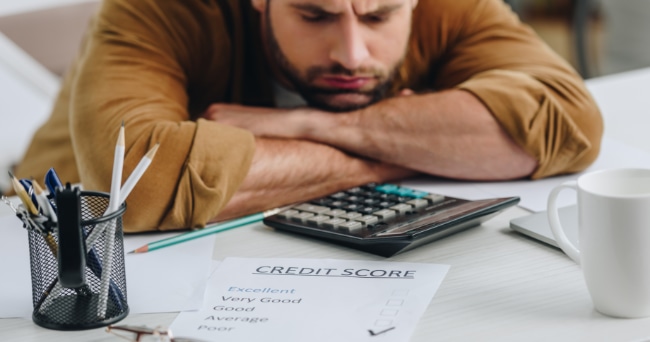 What To Do When You Have Bad Credit
AUG 11, 2022
Getting a bad credit history is quite easy, even though it is avoidable. This is why it is very common amongst people. Bad Credit histories sprout from an inability to pay up loans and debts that people owe to one credit-giving company or another.
Unfortunately, when you have a bad credit score, you can no longer access proper loans. But not to worry, this article contains all you need to know about dealing with bad credit scores.
Key Takeaways
If you have been applying for loans and continue being denied, it probably is because you have bad credit. Not to worry, you're not alone. Thousands of people have the same issue, but all you have to do is:
You'll most likely clear off your bad credit if you do all of these. Clearing off bad credit will make you eligible for new ones and keep you out of trouble.
Steps To Take When You Notice You Have Bad Credit
When you realize you have bad credit, there are a few things you have to do to help you stand strong again. They are:
Examine Why the Credit Is Bad
Retrace your steps and see where you went wrong with that particular debt. This will help you in whatever decision you decide to make in the long run.
Establish Goals
Set small goals that'll help you go in the direction you need to improve your credit.
Try Debt Consolidation
Debt Consolidation is also a way of handling bad credit scores. You can ask for more advice from your insurance manager or business accountants.
Do Not Take More Credit
The worst thing to do when you're in debt is to take on more debt. You'll drive yourself to the ground before you can say jack.
Draft a Repayment Plan for What You Owe
You can only finish solving the bad credit problem when you have repaid what you owe. Draft out a plan for repayment that doesn't hit you too hard, and stick to it with discipline.
How To Avoid Bad Credit?
Avoiding a situation is always better than looking for ways to pull yourself out of it. There are some ways you can avoid bad credit history. They include:
All these are minor ways to avoid getting bad credit. You can always ask a professional for more advice before taking big credits.
Conclusion
Bad credit puts a lot of people into trouble. If you notice you have bad credit, retrace your steps and construct a repayment plan. This way, you can pay up all you owe and regain your good name with other credit givers.