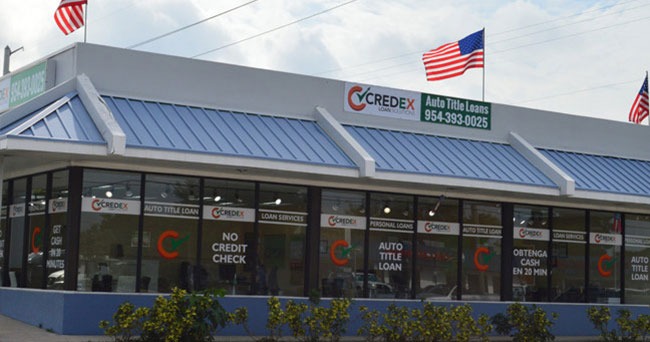 How Credex is the best place for an auto title loan?
FEB 25, 2019
Do you need some quick money? Are you in search of an easy way to get some fast money? Worried because of your poor credit history? Are you badly stuck because of no savings? Don't worry, if you own a vehicle that is all you need to get a loan immediately.
The car title loan is without any doubt the best, most convenient and fastest way to get your hands on some hard cash. It is the easiest type of loan that you can get despite bad credit score as no credit check is needed for it. It is the super easy and quick option to get your financial needs fulfilled shortly.
Simply put, auto title loans are more advantageous because of easy processing, delivery of fast cash and no requirement of credit check. There are many companies out there that offer the vehicle title loans. Some also provide the loans online. Once you have decided to take out this kind of loan, the most important thing is to select the right company. Choosing from such a large number of available companies is a daunting task. Customers often get overwhelmed and fail to decide which one is best for them. If you are also looking for a reliable company for taking a loan on your vehicle title, Credex is the best option in all aspects.
Best place for an auto title loan
We are indeed the best and a credible option that can help you to get car title loan quickly. Our procedure is simple, easy and quick. No complicated terms and conditions are applied, and special efforts are made to ensure that all the customers have a comfortable and pleasant experience with us. Your satisfaction is our top priority, and we go to an extra mile for ensuring that each one of you gets the cash as soon as possible.
We value your time and understand that you may have some urgent need. Therefore, we try our best to simplify the process. The online availability of the forms makes the whole process easier, and you can instantly fill out the loan application from your home as well.
We value your car and offer a handsome loan amount based on your vehicle's value. Even if there is some loan on it, we can provide you with a car title loan. In addition to the provision of fast money what makes us a desirable option is our easy repayment plans.
Credex offers easily affordable plans with instalments that the customers can easily afford to pay. We offer customized plans to each customer depending on their capability to repay. Thus, if you need some cash urgently, we are the best place for an auto title loan. Come to us, and you will definitely have a pleasant experience.