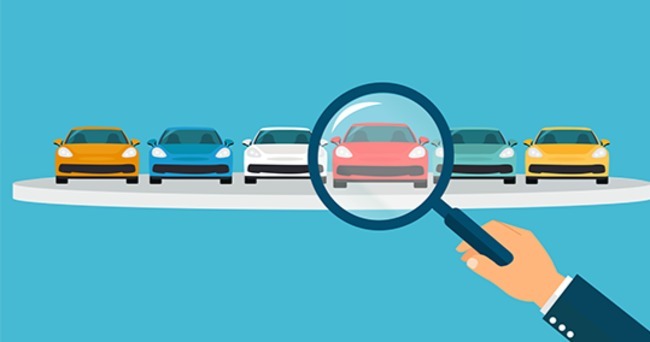 Common Misconceptions About Auto Title Loans
JUNE 3RD, 2020
It is normal to come across misconceptions when learning about a business. It happens in every industry! These myths and unknowns can cause confusion, especially when you are talking about loan services and other financial terms. That's why it is always important to get to the bottom of what's really going to happen when it comes to auto title loans.

Borrowers Need to Hand Over their Keys When Taking Out Auto Title Loans

Yes and no. In the past, auto equity loans were provided by pawn shops. Just like pawning a diamond ring or guitar, the borrower had to hand over their car as collateral. Today, individuals do not need to hand over both their keys and pink slip to the lender. Most lenders will settle for only the car title as they understand their clients still need to drive to work and get around. It is recommended that you stay away from high risk borrowers and only work with car title loan service providers who let you keep the keys to your car.

Your Car is Repossessed When You Default on the Loan

No. At Credex, we do not repossess our clients' vehicles right away if they default on their loans. Our services work the same way as mortgage loans. If you fail to pay on time, the mortgage company might take possession of your house. It is, however, never the first option. If a situation like this occurs, Credex's car title loan specialists will contact the client and send overdue payment reminders. If the client cannot pay, we will try to understand the financial difficulties they are currently experiencing and work out a win-win solution. After multiple failed attempts to recover the payments, our auto title loan specialists will proceed to repossess the client's vehicle.

You Do Not Qualify for an Auto Title Loan if You Have Bad Credit

No. Only traditional banks request and assess your FICO score, outstanding debts, and more. This typically happens when you try to apply for an installment loan or open a new credit card account. Poor credit history will prevent you from doing so. It is the complete opposite when it comes to getting an auto title loan.
By using your vehicle as a collateral for the loan, you are essentially telling the lender that the car will be theirs if you fail to fulfill contractual obligations. That's why you can qualify for car title loans with almost any type of bad credit. In addition, the more equity that is available in the car the higher amount of cash you can borrow.

You Will Need to Deal with High Interest Rates

It depends. This is only true if you took out a huge loan and did not pay it off early. It is important that you look at auto title loans as a short-term emergency fix and repay the loan as quickly as you can. Before you take out any loan, check with the potential lender that you will not be subject to a prepayment penalty if the auto equity loan is paid off early. This way, the creditor can get their money back and you can avoid being locked down by a high APR loan obligation.

All Auto Title Loan Companies Charge the Same Fees

Yes and no. Car title loan companies may not give you a good term or low interest rate if you do not ask. Remember that the competition in this industry is high, so it is known that auto title loan companies, including Credex, are already offering the best possible contract terms, rates, and financing amounts. It is possible to acquire more favorable financing terms through fair negotiation. Well, it never hurts to ask!