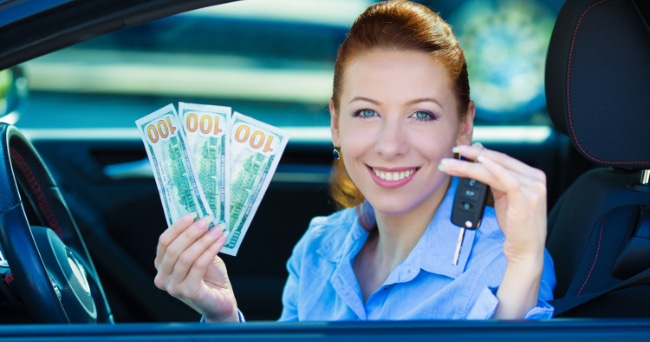 All You Need to Know About Title Loans
AUG 11, 2022
Sometimes, life hits hard, and your finances can take an unforeseen turn. When things like this happen, the next best alternative most people see is taking loans. Title loans are secured loans where the collectors use their property titles as collateral for the cash they receive. These properties are primarily cars.
Additionally, the lender temporarily collects copies of the car and puts a lien on the vehicle before giving out the loans. If you're looking for a title loan, this article has all the information you need.
Key Takeaways
Title loans are relatively easier to get than any other kind of loan. This is because the givers do not care so much about the car's history. They are only concerned about the physical condition of the vehicle in question. However, I do not think title loans have higher lesser rates when it is time to pay back.
Most title loans take around 15 minutes to process. However, if the person that borrows the money cannot pay it back within the stipulated time, the lender has the legal right to claim the property.
Title Loans do not need many requirements. All you have to provide is your personal information and the legal papers for the properties you use as collateral.
Advantages and Disadvantages of Title Loans
Title loans have a lot of advantages to them. But just like any other thing, they also have quite some disadvantages.
Before taking a title loan, you must weigh the advantages and Disadvantages. If you see that the benefits put the odds against you, you shouldn't take the loan. However, if the reverse is the case, then you can go ahead to take a title loan.
Advantages of Taking Title Loans
Some of the advantages of taking title loans are:
Disadvantages of Taking Title Loans
The disadvantages attached to collecting title loans include:
After going through the pros and cons of taking title loans, it is now left for you to decide if you can go on to collect one.
Note: Different money-lenders have different choices of property to be used as collateral. This means you may have property worth a car and still not get a title loan if you don't own a car. However, this is mainly done for easy tracking and other security purposes.
Conclusion
Loans come in handy in many situations like paying school fees or emergency journeys. Getting money within a shorter period to help settle your issues with title loans is more accessible. Nevertheless, be sure you do proper research into the company giving this loan before you accept it.
Do not worry; https://credex.net/apply-now is there to help you out. They will provide all the information and help you need. If you have any queries/questions regarding to car title loans, feel free to contact https://credex.net/ . Their representatives are available online on Credex.net and on the phone when you call 855-527-3339.