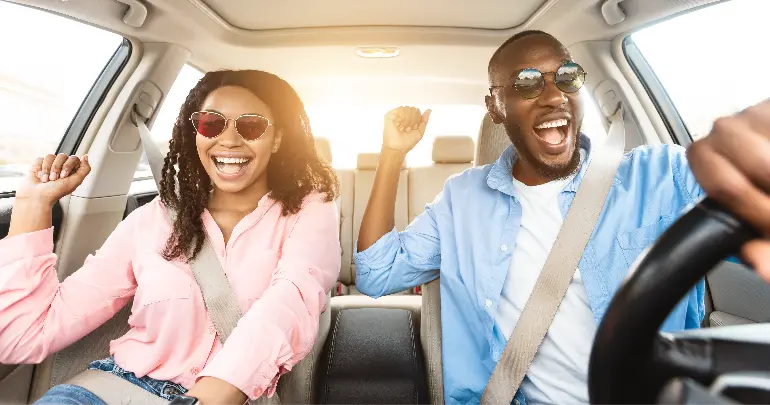 Your Car Is More Than Just Transportation
April 29, 2023
Every man who possesses a car knows the endless perks that it has to offer to him. It not only delivers ease and comfort in life, but it also allows them to get anywhere at the right time of the clock. Public transportation is not always reliable, and majority of people do not prefer it as the best means of travelling either. Therefore, having your very own vehicle in today's world is very important and it helps one in daily routine tasks. It allows you to work and earn and move around in ease.
Public Transport is not always accessible.
Public transport is not accessible all the time and this hinders the activity for a lot of people. Owning a car allows one to work for as many hours as they wish to and attempt over shift hours too as they know that they can reach their home at whatever time, in complete ease. Therefore, your car acts more than just a transportation medium here. It allows you to be flexible in your job sector and workplace. It allows you to be mobile and you can enjoy with your family. Parents get indulged with their children in a different way as they can hang out with them and take them to various places. Families indulge in different activities together as their car allows them to go to different places that are offering family happenings and gatherings.
Using your Car
These perks sound more than just enough for owning a car and you probably didn't think of your car in this way before. However, your car holds another amazing hidden perk that goes beyond all of these. If you are in utter need of money, this car can become your best buddy. You can get a car title loan within 30 minutes. There are various embassies and financial institutions that offer car title loans and help people who need money in urgency. The process of a car title loan is super easy and gets completed within days.
Easy For You
If you have paid off your vehicle completely, the procedure is super easy for you. You just need to fill out an application and hand it over to the financial institution along with the documents that they require. You must have a clear title to your car and your car must be in good condition. The institution verifies your car title and your residence to approve your car title loan. Usually, financial institutes allow the person to take a loan that holds 50% of the car value but if you need less, you can apply for less amount too. A loan that holds more than 50% of the vehicle's value is hardly approved. You are given a proper contract and you need to read it thoroughly. Understand all the terms and policies before you sign it. Once you have done so, you can sign it and you will get access to your money.
Car is Beyond Transportation
So, you see, your car is beyond than just a transportation medium for you. It helps you in being flexible in the job market and allows you to reach your work destination on time. It is beyond than just ease, comfort, and fun; it helps you in getting urgent cash without losing it. What else can one ask for in the name of a simple vehicle? Your car is beyond just transportation; it is your best partner in life.