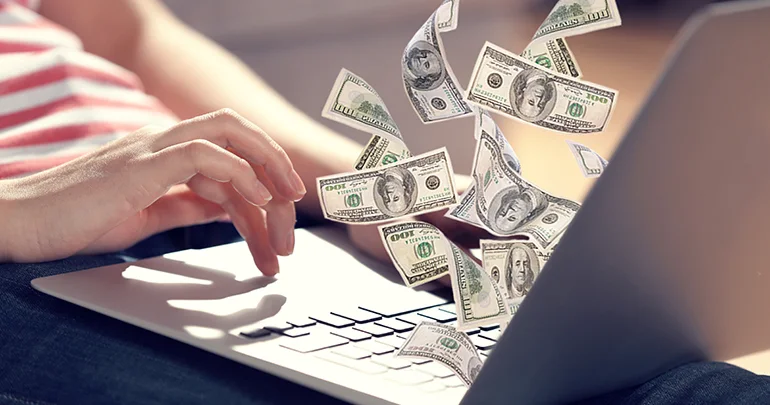 10 Steps to Get a Car Title Loan Online: Fast Cash Made Easy
Octuber 1, 2023
If you need quick cash, applying for a car title loan online might be your solution. Also known as an auto title loan, this type of secured loan allows borrowers to use their vehicle's title as collateral to obtain the required funds. The best part? You can continue driving your car while repaying the loan. In this article, we will guide you through applying for a car title loan online, making it easy to get the cash you need without the hassle.
Step 1: Gather Your Vehicle's Information
Before starting your car title loan application, gathering all the necessary information about your vehicle is important. This includes the make, model, year, and mileage details. Since your car serves as collateral for the loan, having these details readily available will streamline the application process.
Step 2: Collect the Required Documentation.
Gathering all the necessary documentation in advance is a good idea to complete your car title loan application smoothly. This way, you'll have everything you need to submit your application and receive your cash quickly. The documentation required may vary slightly depending on the lender, but generally, you will need the following:
Your Vehicle's Title
Driver's License
Driver's License
Proof of Income
Proof of Residence
Proof of Auto Insurance
Step 3: Your Vehicle's Title
When applying for a car title loan online, you must submit your vehicle's title. The title must have your name, indicating that you are the legal owner. It's important to note that if the title does not have your name, you cannot use it as collateral.
Step 4: Driver's License
In addition to the vehicle title, you must provide some form of identification, such as your driver's license. If you don't have a driver's license, don't worry, as many car title loan companies accept alternative forms of identification. Check with your lender to find out which documents are acceptable.
Step 5: Proof of Income
To qualify for a car title loan, you must demonstrate a reliable source of income. The lender will ask you to provide proof of income during the application process to confirm your eligibility. The lender will use this documentation to assess your repayment capabilities and determine the loan amount you can be approved for.
Step 6: Proof of Residence
Along with the other documents, you must provide proof of your residence when applying for a car title loan. In most cases, your driver's license will suffice to meet this requirement. However, if your driver's license does not have your current address, you may need additional documentation to verify your residency.
Step 7: Proof of Auto Insurance
Since your vehicle is the collateral for the car title loan, the lender will want to ensure that an active auto insurance policy protects it. You may need to submit your auto insurance ID card or other relevant documents to satisfy this requirement. Having up-to-date insurance coverage is essential to proceed with the loan application.
Step 8: Research and Choose a Reputable Lender
Now that you have all your documents ready, it's time to research and select a reputable lender for your car title loan. Check reviews, compare interest rates, and assess the terms and conditions offered by different lenders. Look for a lender with a solid reputation, transparent policies, and competitive rates to ensure a positive borrowing experience.
Step 9: Apply Online
Once you have chosen a lender, it's time to complete your car title loan application online. Most lenders provide an easy-to-navigate online application process that takes only a few minutes to complete. Fill in the required fields and upload the requested documents. Double-check all the information before submitting your application to avoid errors or delays.
Step 10: Receive Your Cash
After submitting your application, the lender will review your documents and assess your eligibility. If approved, you can expect to receive your cash quickly. The funds will be deposited directly into your bank account, allowing you to access the money you need without further delay. From there, you can use the funds for any purpose you require.
Conclusion
Applying for a car title loan online is a convenient and straightforward way to access quick cash when needed. Following the steps outlined in this article, you can prepare for the application process and increase your chances of successful loan approval.
If you're ready to get fast cash, get a FREE estimate before you apply for a car title loan online with Credex