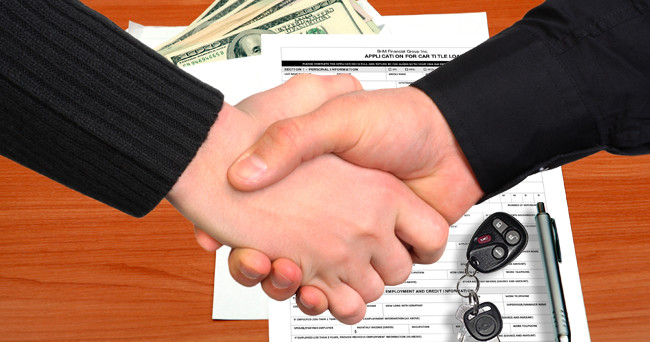 What do you need to get car title loan approved?
JUL 19, 2018
A lot of people assume that getting a car title loan is tough and probably the procedure is pretty long. However, that is to true. It is one of the easiest ways of gaining loan. It is really simple and all you need is a lien free car title. You also need an ID and a proper source of income for attaining the loan. In majority of the states, these are the only requirements that are asked for while you apply for a car title loan.
Secondly, a lot of people think that a car title loan won't be beneficial for them but that is not true either. It is a really good way to getting money if you are in dire need of cash. Traditional loans can take a lot of time in getting an approval. The time is not fixed as it can take days and even weeks. The best part about car title loans is that the get approved within a short period of time. You can get this type of loan within a matter of 30 minutes. There are various places where you can get a car title loan from and within 30 minutes or an hour; you will walk out of the place, with your loan in your wallet. Therefore, it is extremely beneficial for people who are in urgent need of cash and can be the best bet to rely upon. Credex is a great company that provides car title loans and makes the process super easy for all their clients. You can rely on them for fast and amazing customer service as they do not disappoint their customers in anyway.
A lot of people assume that they don't get their car if they are applying for a car title loan. However, that is not the case. You keep the car and you get the loan too. The car is just collateral, and it is not kept away from you. You get the car and the money both. Another great perk about car title loans is that they are less stressful. The process is easier and quicker. If you are in need of money or you are in a troublesome situation where only cash can help you out, this loan helps you out in the best way. It reliefs stress for you and makes you feel lighter and better. You can make the process even easier for you by searching for the car title loan providers within your area. You are going to get a lot of options and you can easily search for the best one.
So that is it! You now know what a car title loan is and how you can get it approved within minutes. The process is small and fast which makes it very flexible and reliable to go head for. Just make sure to research about the company before you opt for it so that your investment pays off and you don't have to face any issues afterwards. You can look forward to Credex if you are in utter need of a company that can provide you with a car title loan. They are well-reputed and help you immediately. You will have your car title loan in your pocket, within 30 minutes or even less with Credex.