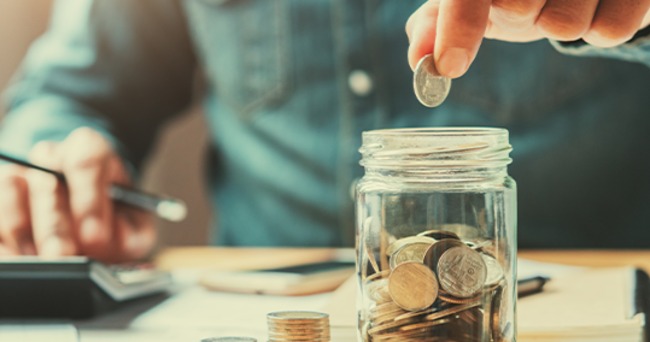 Tips To Save Money For Your Future
JULY 13, 2020
You need to set a feasible amount that you can save every month. We usually recommend setting aside as much as you possibly can, and it is perfectly fine if each month differs in amount. The main thing about successfully saving money is to stay committed to the course regardless of how small the monthly savings amount can be.
The 10% Rule
Many financial experts recommend setting aside 10% of your monthly wages which is a good point to start and it makes the process so much easier to manage too. However, it may not all be the same for every individual as our commitments may change from month to month. Start off slowly and tune the savings percentage according to your financial means. If you must reduce at any one time due to higher expenditure, try increasing back the savings percentage during subsequent months.
After Retirement Savings
You need to make it a point to set aside more money after considering any retirement savings. If this is not accomplished, you may never have enough to save money for emergency funds to allocate to different needs. In cases where you may decide to retire early, you need to ensure there is a separate savings account which you can live on apart from your designated retirement account which you can only access much later.
Lighter Lifestyle
After setting aside the monthly savings amount, check to see if your current lifestyle can still be managed with ease. If things feel a little too tight, then you may have to adjust accordingly and reduce on some of the heavy splurging which has been a norm all this while. You do not have to wipe out the habit entirely but cutting down slightly is a small sacrifice to prepare for your future.
Gradual Savings Buildup
You may also consider increasing the monthly savings percentage which can be as little as 5% or as much as 20% depending on your financial means. If you feel that the initial savings percentage of 10% which you have set aside still leaves you with plenty to splurge on every month, try increasing it further in a gradual pace each month to a level you are comfortable with.
Purpose of Savings
You need to give your savings a purpose to set as a direction in which you can head to. This will give you a sense of motivation for you to successfully move towards that course instead of feeling easily discouraged halfway through. Whether it is for a new home, a car or a long-needed vacation, set your mind to it to achieve your goal to make your sacrifices worth it.
Growing Your Savings
You will be amazed at how much your savings can grow if you set your mind to it. By sticking to good habits diligently each month, you can easily accomplish your goal without much effort.
If you need to deal with a financial emergency and require fast cash, you can consider taking out a car title loan. For more information, be sure to check out the auto title loan application process.