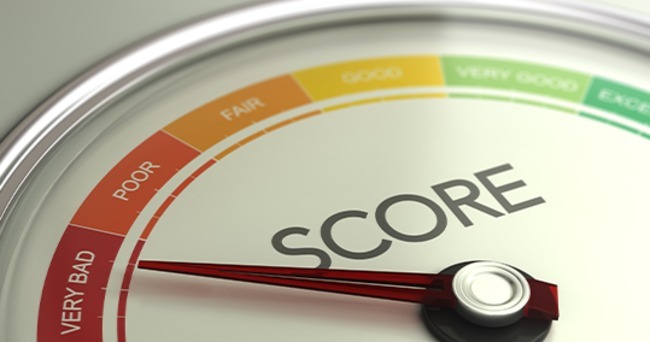 Can I Get A Car Title Loan With A Bad Credit?
JUNE 3RD, 2020
According to the FICO scoring model, you have a negative credit score if it is below 620. This score is calculated based on five criteria, including the individual's length of credit history, newly opened credit accounts, owed payments, payment history, and types of credit used. In most cases, the biggest contributor to one's credit score is payment history. It has been proven that missed payments can significantly bring down one's credit score. Because traditional banks often assess the creditworthiness of their borrowers, they may reject applicants with less-than-good credit histories. Fortunately, title loans are recognized as the next best solution for emergency funding. In fact, individuals who have bad credit can apply for a car title loan.

Bad Credit is Not the End of the Road

It is usually easier to deal with financial problems when you have a good credit score. For example, you can get a loan more easily and at a bearable interest rate. Individuals, however, may turn an excellent score into one that is downright poor or fair if they start missing payments or due to negligence.
If you currently have a bad credit score, remember that it is not the end of the road. You can still borrow money when you are facing an emergency. In fact, over 40 percent of Americans have fair or bad credit. At Credex, you do not have to worry about your credit report or score because it is not an important factor in the car title loan approval process. This is possible because the collateral covers the risk of the borrower's bad credit.

Why Should You Consider Applying for a Car Title Loan?

It is normal for us to make bad financial decisions at some point in life. To improve one's financial situation, it is important to admit a mistake was made, make the effort to change, and grow from it, rather than be denied access to emergency financing solutions.
When you apply for a car title loan, your car is used as collateral. Credit scores are not taken into account during loan approval. Lenders will now know that you have the ability to repay the loan because the car's value is similar or more than the borrowed amount. This significantly increases your chances of being approved for the loan.
Whenever people pay off their loans, they will see their credit scores naturally go up. So, if you decided to use a car title loan to pay off a debt, your credit score will improve. The score will not fall again as long as you avoid defaulting on the car title loan.

Credex Can Help Regain Control of Your Life

At Credex, our clients' credit reports do not have to stop them from resolving their financial problems. Good or bad credit is not a factor that we use to determine their eligibility when it comes to loans for car titles. Our auto title loans are based on the applicant's ability to repay the loan and the value of their car.